umbralillium
I've been playing a new Sim at university for the past couple days.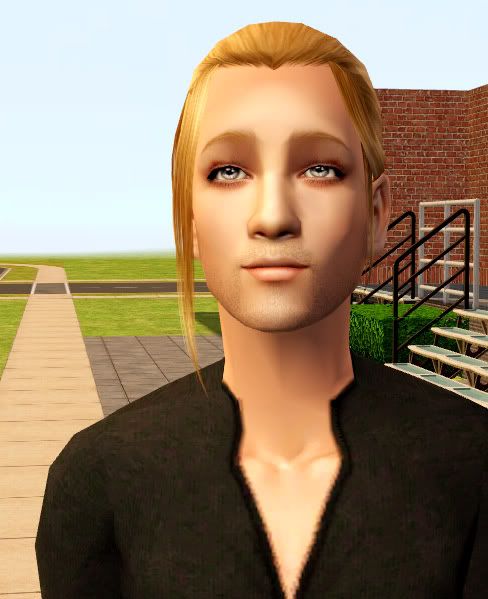 His name's Aeon Vandervelde and he's a shy art student. His original major was Literature, but he discovered a love of painting and switched to the art major.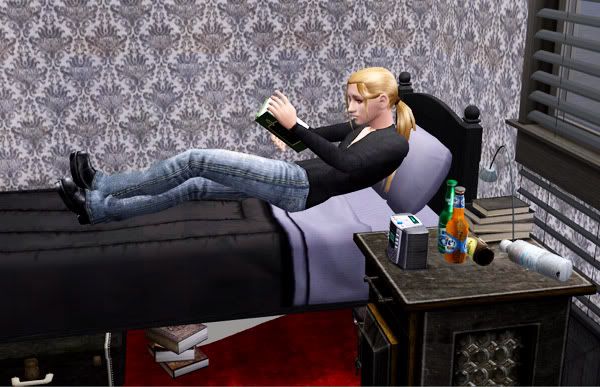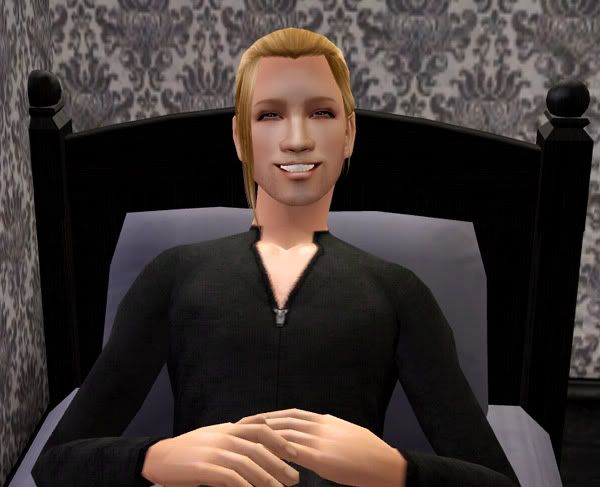 In his dorm room (slightly out of date, I moved things around under his bed last night)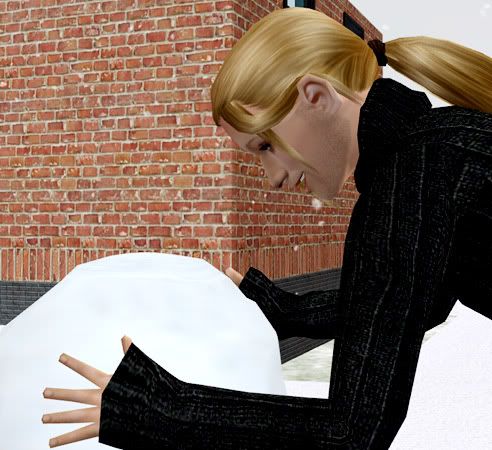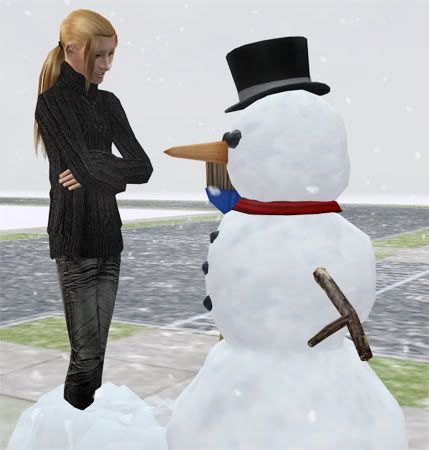 In the process of building a snowman, then very proud of himself for finishing it.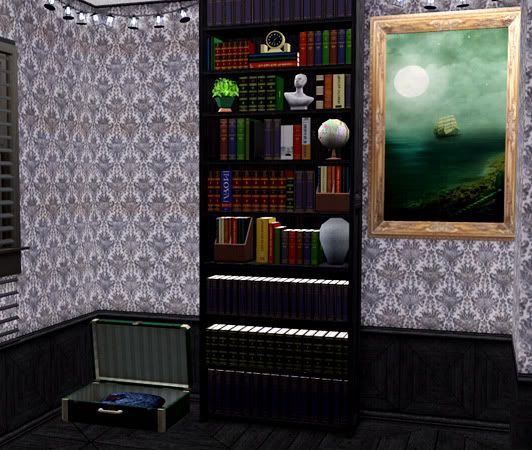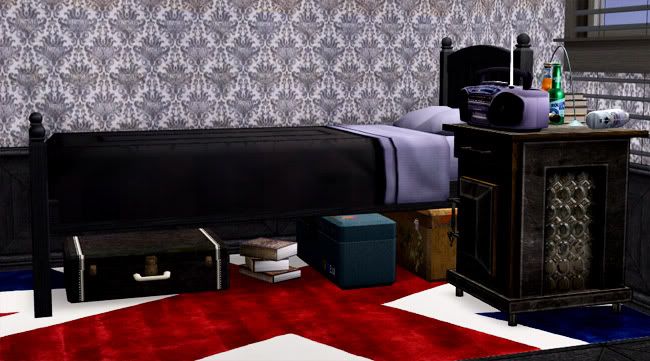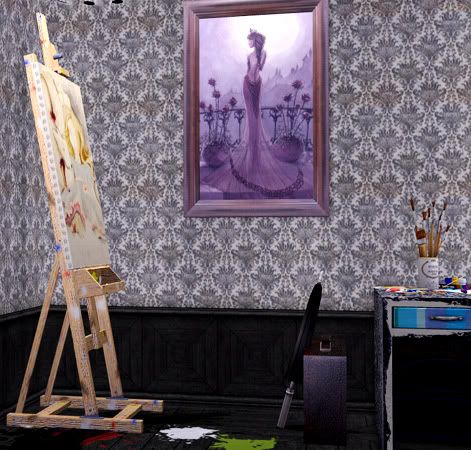 Broad pictures of his dorm room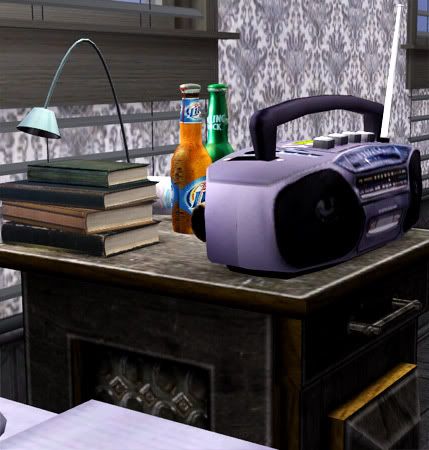 Bedside table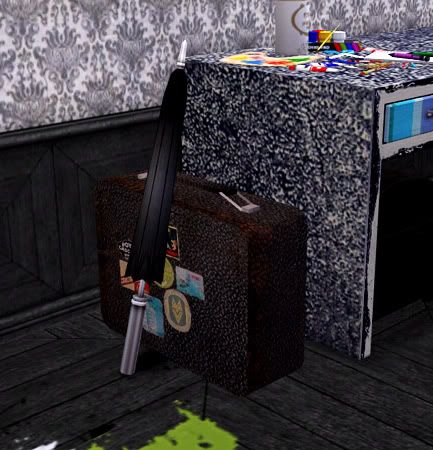 My favorite detail of his dorm room. It was actually a happy accident. The original plan was to lean the umbrella against his desk, but it fit perfectly against the suitcase so I just left it there.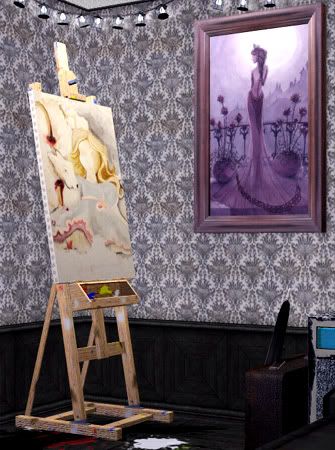 The most used corner of his dorm room. The painting on the wall was the first one he painted. The one on the easel has since been completed and put in his inventory in preparation for the gallery he's planning on opening once he's graduated.
Outtakes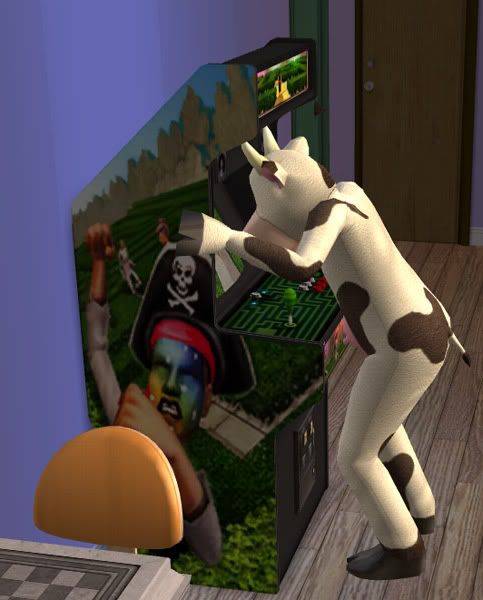 OHNOES! THE COW IS GETTING SUCKED INTO THE GAME! XD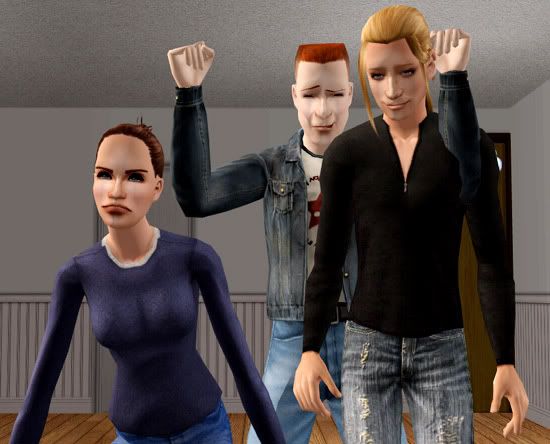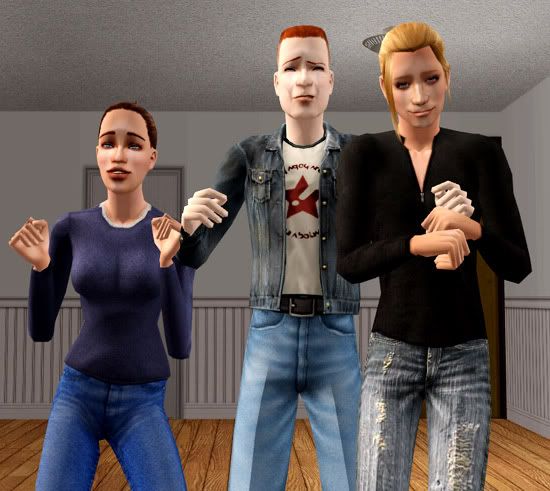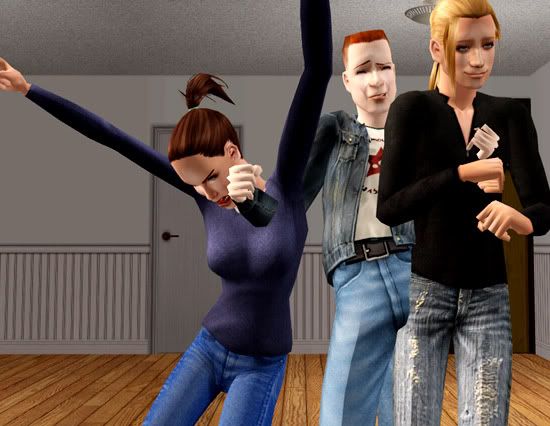 I love that Aeon's doing his 'shy dance' and the other two are just rockin' out and none of them are worried that Brackit (the redhead man) keeps putting his hands and arms (and hips in the last one) in places they ought not go. XD